Day Hire Boat in Anjou : sail along the Sarthe river !
Try a day hire boat to live a unique experience in the heart of Anjou's nature !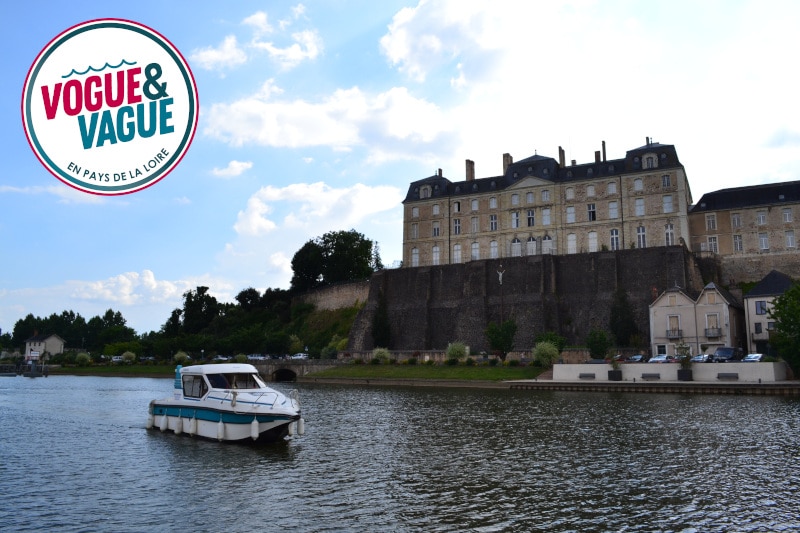 Starting base : Sablé-sur-Sarthe – boat handling before you go
Cruise N°1 : day hire boat to Avoise
After your training, head out to your first lock and enjoy the magnificent river view on the abbaye of Solesmes. Moving on, you will uncover a wild and secret part of the river, along the meanders and castles bording the water.
Take a lunch break in the small village that is Avoise, equipped with a lovely picnic area alongside the ancient towpath. You will also find Le Triporteur, a restaurant also selling local products.
For those favoring a picnic : you can order to go a picninc basket at Le Boeuf Fermier in Solesmes !
Turning back now, a 2h30 cruise to Sablé ! If you have a bit of spare time ahead of you, you can take a little detour in the medieval village of Parcé Sur Sarthe (add half an hour to get there and half an hour back more). Or make a stop at the abbaye of Solesmes during return.
Cruise N°2 : rent a boat for the day to Morannes
After your training and crossing the automatic lock of Sablé, head toward Anjou ! The first part of your navigation crosses a wild part of the river, alongside the Golf of Pincé. Get the binoculars out !
For lunch break, moor your boat in the nice village of Morannes. Eat on board or book a table at the "guinguette" Au Fil de l'Eau !
Then, turn back to return to Sablé, reached after 3 hours of navigation.