On a mid-week or more, step into the heart of Anjou to uncover an artistic and historical patrimony. Alongside the Sarthe river and in the smooth city of Angers lies the beauty. Anchor's away captain !
Year 2022 : given the écourues that will take place in 2022, his cruise will be
unavailable from September till the end of the season
.
More informations by clicking her
e.
1st day :
Meeting is scheduled at 2PM at Sablé-sur-Sarthe : boarding and training at the wheel of your boat !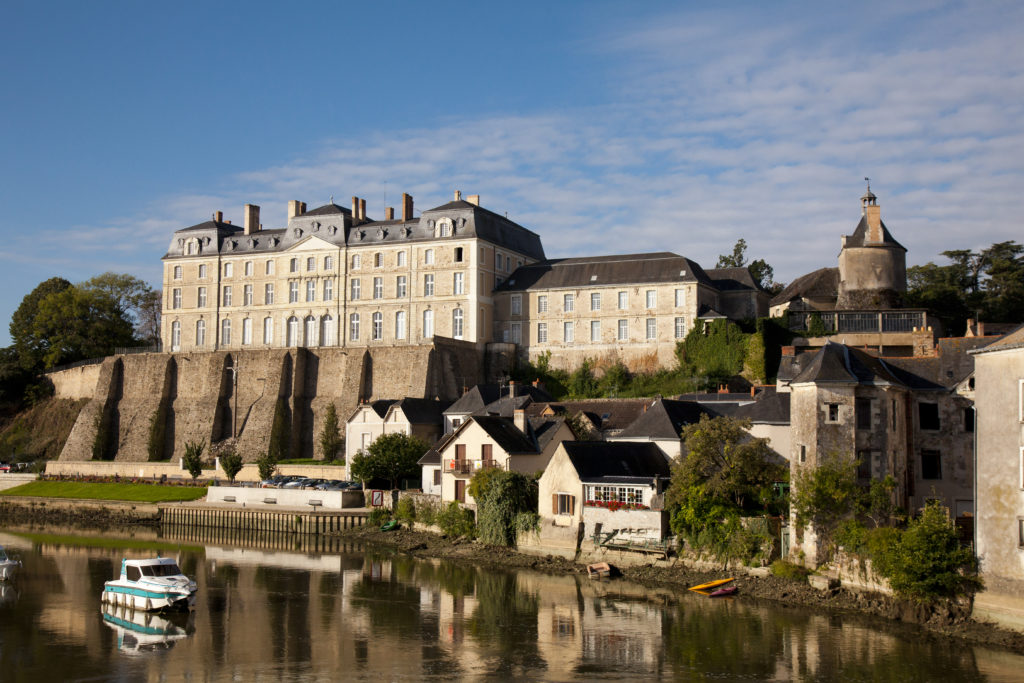 Morannes
Navigation : 2h45
Once the lock of Sablé is crossed, let's head South to enter the "Maine et Loire" county ! After a short hour, you will navigate alongside the beautiful Golf of Sablé-Solesmes (a deck is there if you want to do a stop in the wilderness of this place).
Morannes is a nice place to spend a night : soms shops are available as well as two restaurants. The luckiest of you might even catch a game of "Boule de Fort", a local sport played in slippers with a weird-shaped ball !
2nd day :
Brissarthe
Navigation : 1h
A small and cozy little village if you are willing to take a break : a nice church, little streets joining the quiet river banks … And if you don't have time on your schedule, you might wanna stop here on your way back !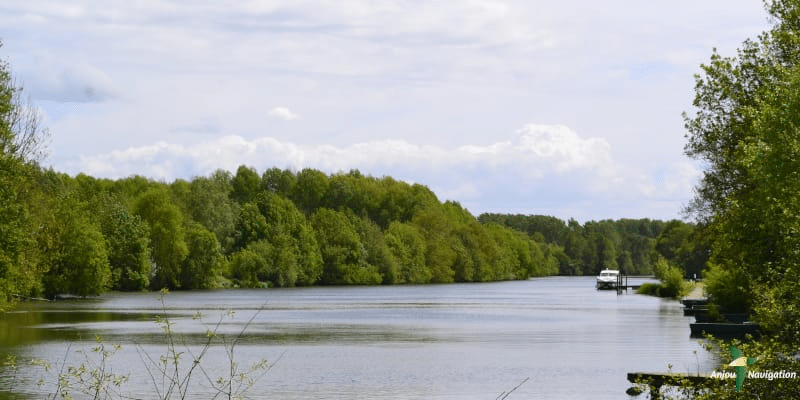 Châteauneuf-sur-Sarthe
Navigation : 45min
The gourmet stop ! By crossing the lock, you will come accross some strange ceramic characters all around you ; but don't be afraid : they are the lock guardians ! You might wanna stop and go visit the Mathez chocolate factory and taste its famous truffles. Some shops and a restaurant are available as well.
Or for the courageous ones, take your bike down to Etriché (15 min) at "La brûlerie de la Maine" to enter an authentic coffee house (visits are possibe in the afternoon).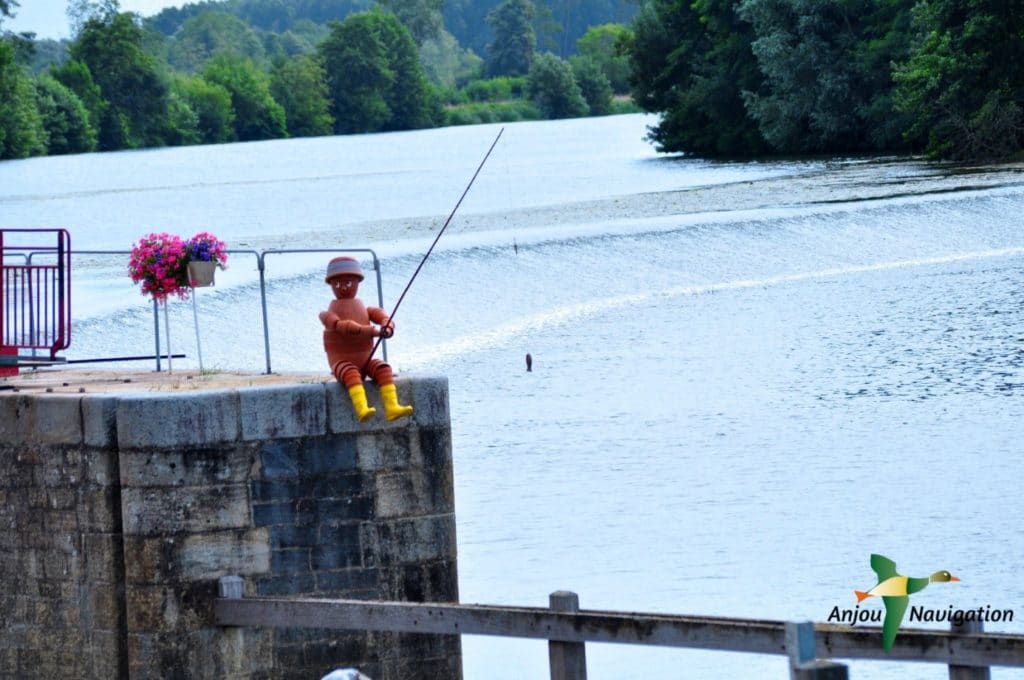 Juvardeil
Navigation : 20min
A hell of a stop for a pic-nic !
Juvardeil once was, during the XIXth century, a major construction site for barges, those boats pulled by men or horses to transport some wares alongside the Loire and its tributaries. You can also notice the oversized church for such a little village, a remain of the greatness of this place two centuries ago.
If a little walk is sheduled, take the time to wander in the typical narrow streets, the vegetable gardens alongside the river or the "Sylvain et Sylvette" trail, decorated by the comic's illustrator of the same name, who grew up here in Juvardeil.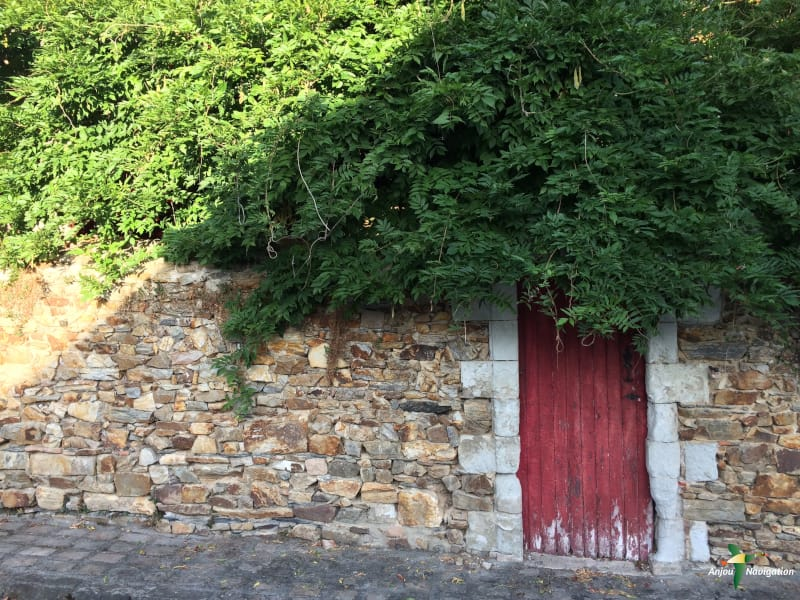 Cheffes
Navigation : 1h
You can see from afar the astonishing twisted bell tower of Cheffes, typical oddness from the King René's territory. Restaurants and shops are here if needed ; and a few meters from the marina, you can push the door of "L'Atelier du Détour" to explore a craftmans' shop.
A nice visit can be reached from Cheffes : a 30min bicycle trip will take you to the Plessis Bourré castle. It is a little architecural wonder mixing Middle-Âge and Renaissance style, that looks like it's emerging out of the water (or a fairy tale for that matter !).
And if you are willing to have a guide in your adventures, « Au Cœur des Sensations » will offer electric bicycle/scooter tours. At the menu : castles, activities and tasting ; well the heart of Anjou's soul !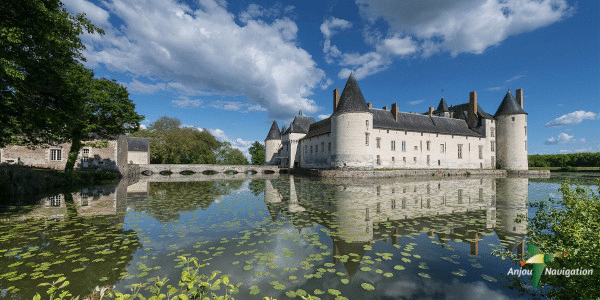 Briollay
Navigation : 1h
If you prefer saving some time to visit Angers, we advise to go further than Cheffes (where lies the last lock) for the night stop. That way, you would be able to start navigating as early as the sun is up the next morning !
During summer, enjoy a stop at « l'Arrêt Public », a small river restaurant right next to the decks, where many musicians come give a show on a regular basis.
3rd day :
Emilie's advice : start early, no lock is on the way and your only limit regarding navigation is the sunset !
Angers
Navigation : 1h30
Enjoy this day dedicated to the exploration of Angers !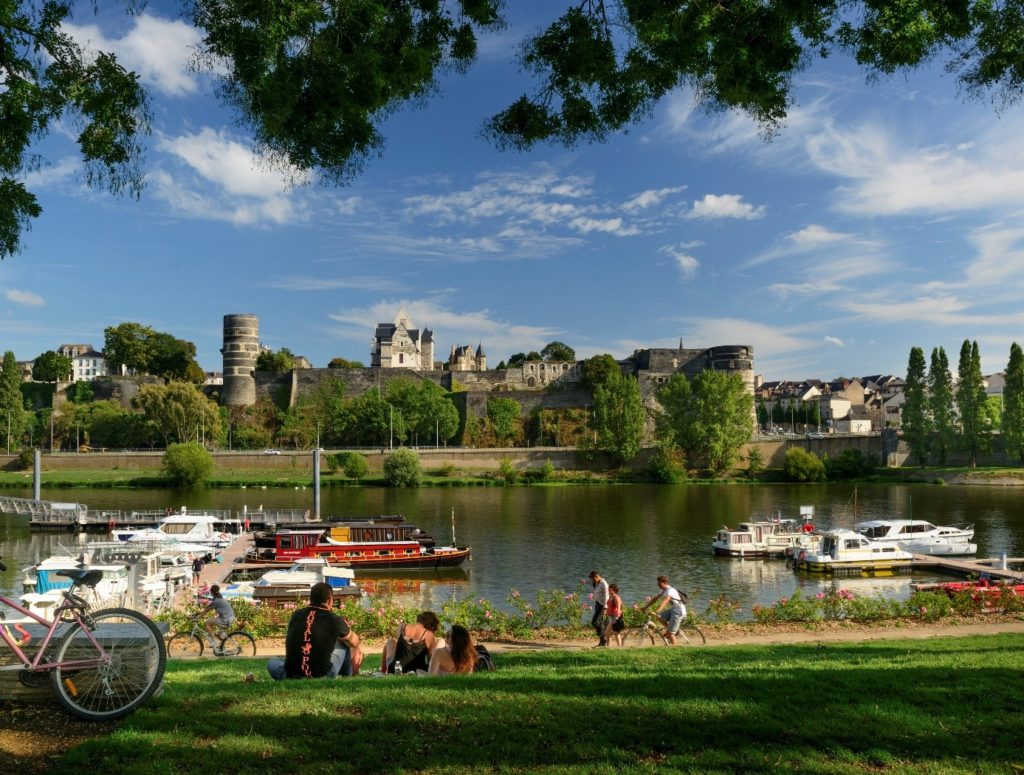 Moor your boat at the "Cale de la Savatte" marina, in front of the castle. It is a good visit to start with, with its gardens, walls and famous Tapestry of The Apocalypse … Numerous museum can be reached from the museum as the David d'Angers Gallery or the Jean Lurçat museum, etc … Where the buildings themselves are a masterpiece, regardless of the exhibits.
If museums are not your thing, go have a stroll down the pedestrian streets of the center of Angers to enjoy the mood of this green city. Numerous restaurants celebrating the local gastronomy, several shops and cafés are waiting for you !
Another interesting alternative : by mooring neer the ferry of Saint Aubin island, you can reach Terra Botanica ; a vast family leisure parc built around the main theme of the city : botanics. A perfect place to share a family moment.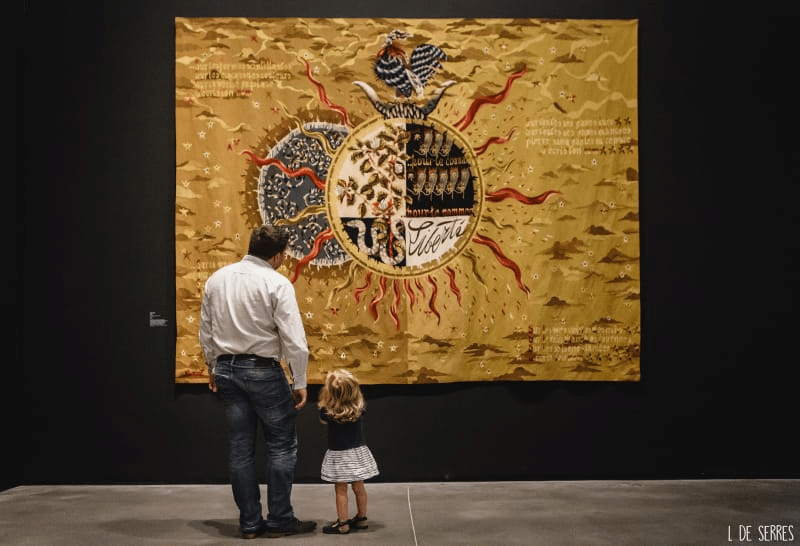 Let's go back to Briollay or further to spend the night !
4th and 5th day :
Raphaël's advice : this webpage is here to help you organize your journey, but you are absolutely free of your schedule !
Let's head back to Sablé ! We are waiting for you Friday morning at 10AM for the key return ; we are eager to hear about your journey !
Kevin's advice : the Sarthe is a river known for fishing, why not schedule a fishing session by getting a license !