A bowl of fresh air a 100km from you !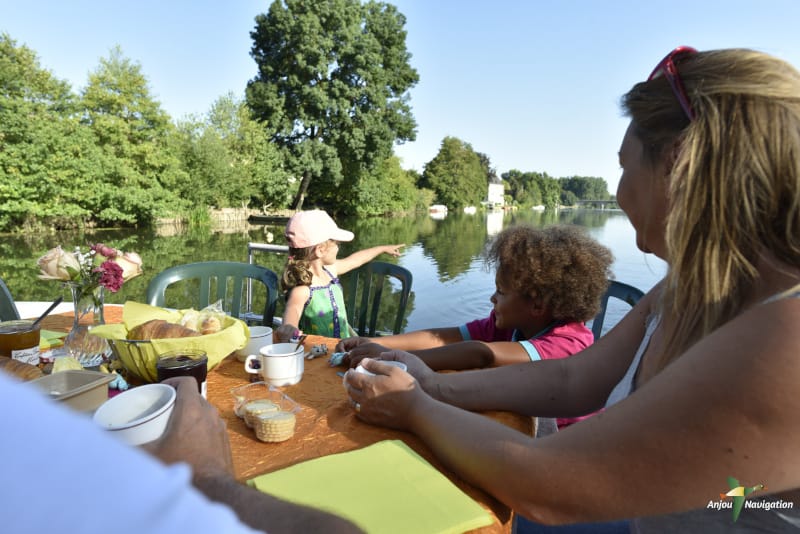 It's time to take a bowl of fresh air right next door !
Take a break from working from home, while doing the children's homework altogether ! We're taking you into an unusual adventure : discover navigation through the heart of a calm and wild environment ! And you know what ? It's just right next door from you ; and with no license needed !
A family adventure
Navigation training for both adults and children, discovering your houseboat equipped with bedrooms, showers, toilets, kitchen, etc … Everything you'll need to start a journey alongside your loved one(s) and get that bowl of fresh air you were waiting for !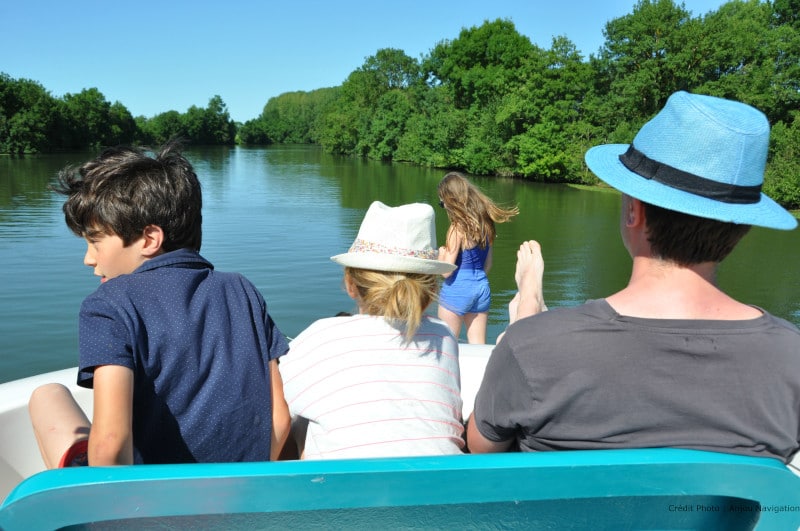 Right next door
Anjou Navigation is welcoming you from two marinas on the rivers Sarthe and Mayenne ! A good way to (re)discover the wondrs of your territory ! Our base of Grez Neuville will reopen starting May the 15th to allow you to sail away ; and the 29th of May for Sablé Sur Sarthe for navigation on the southern part of Sarthe.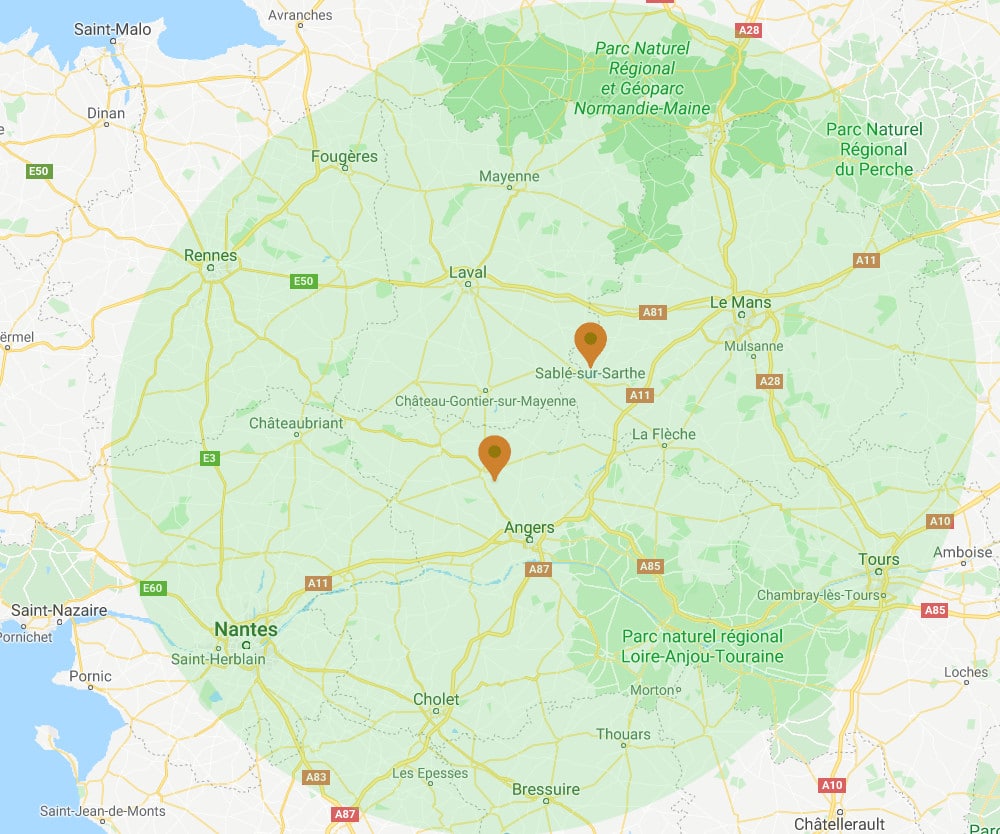 For a day, a week end or more !
A vast range of houseboats that will allow you to embark from the smaller to the larger crew (up to twelve sailors !) to get some fresh air for a day, a week end or more for a full deconnection ! Get a glimpse on our cruise suggestion and our boats !
A health protocol to sail serenly !
Aside our usual full cleaning of every boat between each crew ; we are putting together some new elements in accordance to the measures against COVID-19. En dehors du nettoyage intégral habituel de chaque bateau entre chaque équipage ; nous mettons en place en cette période quelques éléments nouveaux dans le respect des mesures contre le COVID-19. Vaporization through aerosol to disinfect your boat properly ; we are also providing sheets and linens delivered under plastic cover. Regarding the 1 meter distance, be at ease there, you're gonna be given the key to the wide open space that is the river !
Sail on !
Book online or reach us ! We are eager to make real fresh water sailors out of you !